47 - Naoussa Resort Villa Lefka
---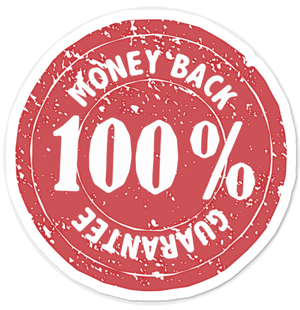 100% refund in case of cancellation due to Coronavirus, in most of our villas! Please contact us for more information.
Calculate Cost for your favorite dates
List your villa and increase your bookings!

See More

Special Offer: Stay at least 7 nights (except from the high season) and get a special discount!
Code: One_week_offer
| Property details | |
| --- | --- |
| | From 2.450 euro/week to 4.130 euro/week |
| | 0030 6944711141 |
| | Naoussa |
| | 8 guests |
| Bedrooms: | 4 |
| Bathrooms: | 2 |
| Floor Space: | 195 sq.m |
| Pool: | Common pool |
| Beach Distance: | More than 500 m from beach |
| Building Type: | Villas In Complex |
Rate: 9 - Reviews: 2
Description
A new attractive complex of houses called "Naoussa Resort" which is located in a privilege position about 1 km from the centre of Naoussa and has been built in an area of 16 acres with vineyards. It gives to the visitor the pleasure to enjoy the absolute sense of countryside and also to be close to the town. Those who are particularly fond of the picturesque wonderful Naoussa and its nearby beaches like Piperi, Kolibithres, Monastiri and Santa Maria, will surely find their own personal paradise here.
The complex consists of 8 houses built in traditional Cycladic manner out of the best materials and furnished very carefully and tastefully. The houses are comprised out of 2 units, one with 3 residences and the other with 5 residences. Each unit has a large infinity swimming pool of 107 meters, while a joint playground serves the entire complex. The houses meet every need of yours as they are fully equipped in order to offer you ideal accommodation and they all have direct access to the swimming pool and view to the sea which is only 150 meters far.
The owner lives in the 3-dwelling unit so he will be at your disposal for anything you may need.
The resort is situated 150 meters from the sea and 3 minutes by car or 20 minutes on foot from the centre of the amazingly scenic town of Naoussa, which is the very heart of the island of Paros all day long.
Similarly, the villas are situated in a 5-minute drive from the famous beaches Kolibithres and Monastiri where you can enjoy various water sports. A little far away, 10 minutes by car, you reach Santa Maria beach which is particularly famous, among others, to windsurfers all over the world. It is also an organized beach with water sports, a windsurfing and a water-skiing school.
You could find a super-market and a bakery available for cover your everyday needs in a 10 minute walking distance, while 50 meters away from our resort there is also a bus station to the centre of Naoussa and to Parikia.

VILLA LEFKA
This Villa is 195 sq. m. at 2 levels, with 4 bedrooms, 2 bathrooms with shower and 1 outdoor shower at the entrance of the house. It serves up to 8 people.
On the ground floor there is a spacious and beautifully decorated living-room with fireplace, a dining-room for 8 people, a large open kitchen, 2 bedrooms, one with a double bed 1.60 X 2.00 m., and the other with 2 single-beds, each of 0.90 X 2.00 m., a joint bathroom and a large veranda in the garden with a dining table, chaises lounges viewing the swimming-pool and the sea.
Downstairs (Lower Floor) there is a brightly and naturally lighted high-ceiling area, also spacious, that possesses two comfortable bedrooms with two single beds of 0.90X200 m each, a joint bathroom and a very large auxiliary living room with T.V., a dining table and refrigerator.
The levels interconnect through indoor stairs.
LAYOUT
GROUND FLOOR
- Open plan kitchen
- Beautifully decorated living room with fireplace
- Dining room
- 2 bedrooms with AC (one with double bed 1.60 X 2.00 m, one with 2 single beds 0.90 X 2.00 m each)
- Bathroom
- Large veranda viewing the pool and the sea.
LOWER FLOOR
- A large auxiliary living room with TV
- Kitchenette with refrigerator and dining table
- 2 bedrooms with AC and 2 single beds each (0.90X200 m each)
- Bathroom
BEDROOMS CONFIGURATION
- Bedroom 1 - Double bed 1.60x2.00 m, Air conditioning and shared bathroom, ground floor
- Bedroom 2 - 2 single beds 0.90 X 2.00 m each (can be joined to a double), Air conditioning and shared bathroom, ground floor
- Bedroom 3 - 2 single beds 0.90 X 2.00 m each (can be joined to a double), Air conditioning and shared bathroom, lower floor
- Bedroom 4 - 2 single beds 0.90 X 2.00 m each (can be joined to a double), Air conditioning and shared bathroom, lower floor

MHTE: 1175K134K1224801
PRICES
PROPERTY LOCATION
OTHER IMPORTANT NOTES
2020

01 May – 26 Jun

:

27 Jun – 18 Jul

:

19 Jul – 22 Aug

:

23 Aug – 06 Sep

:

07 Sep – 15 Oct

:
- It is located 1 km from famous Naoussa, 2.5 km from Kolibithres beach and 9 km from capital of Paros, Parikia.
- Paros Airport: 22 km
- Paros Port: 9 km
- Bus Stop: 0.07 km
- Shopping-Dining: 1 km (Naoussa with restaurants, mini market, pharmacy, café, bars etc)
- Parikia: 9 km
- Naoussa: 1 km
- Water Sports: 4 km
- Tennis Court: 5 km
- Beaches less than 5 km: Kolibithres, Monastiri (Agios Ioannis Detis), Santa Maria, Ambelas, Xifara
- We do not accept groups of young people under the age of 25, Pool Hours: 9:30 am - 8:30 pm
- Parties not allowed
- Pets not allowed
- Smoking allowed only outside

Services
---
Indoor
Outdoor
General
Extra
• A/C In the bedrooms
• Closet
• Coffee Machine
• Dishes, Glasses & Cutlery
• Dishwasher
• Dryer
• DVD
• Fridge
• Hair Dryer
• Hot Plates 4 plates
• Iron & Iron Board
• Kettle
• Linen Sheets
• Oven
• Safe Box
• Toaster Oven
• Towels
• TV Minimum 2 Plasma
• TV Local Channels
• TV Satellite
• Washing Machine
• Wi-Fi Internet

• Balcony
• Fenced Property
• Landscaping
• Lounge Area
• Parking place
• Patio Furniture
• Sun Beds Common
• Sun Umbrella Common
• Swimming Pool Common 107 sq.m
• Terrace
• Veranda

• Linen Sheets Changed Every 4 days
• Maid Service Daily
• Towels Changed Every 4 days
• Welcome For stays of over 7-days, a welcoming basket with filter coffee, selection of teas, sugar, honey jar, cookies, 1 bottle of Paros wine as well as the map of Paros

• Baby Cot Upon request
• Early Check In Upon request
• Late Check Out Upon request
• Transfer/Guide from the port/airport Extra charge

Similar Villas
---
Similar Villas in great prices and extraordinary offers!